Flowers and Shrubs in the Algarve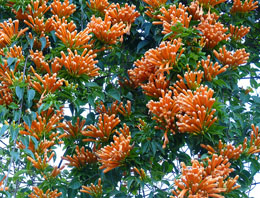 When carefully designed and managed, it's possible to have a range of colours and scents throughout the year in your Portuguese garden.
We have a whole encyclopeadia of Mediterranean and semi-tropical plants to choose from - you just need some expert advice as to which are suitable for you.
Your garden should always look good from spring to early summer with fresh blooms and flowers, but many shrubs only come to life in late summer or early winter. Varieties such as the Pink Trumpet Vine or Flame Vine fit into this category perfectly.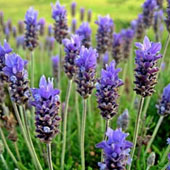 We have such a range to choose from, we can afford to colour co-oridinate and choose cooler blues, whites and purples around a hot sun-trapped terrace or vibrant reds, pinks and oranges to spice up a hot section around your pool. Add to the mix the heady scents of exotic jasmines, perfumed citrus blossom or fragrant lavenders and we have blast of Mediterranean heaven on earth.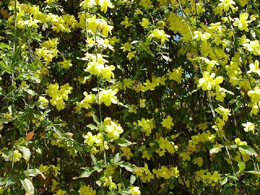 And it's not only about flower colour. We can choose from multi-coloured fronds and foliage with a range of cordylines, yuccas and phormiums that can change in contrast depending on their position in the warm Portuguese sunshine.
Let us make the very best of your garden by picking what is right for your own personal style.