Who we are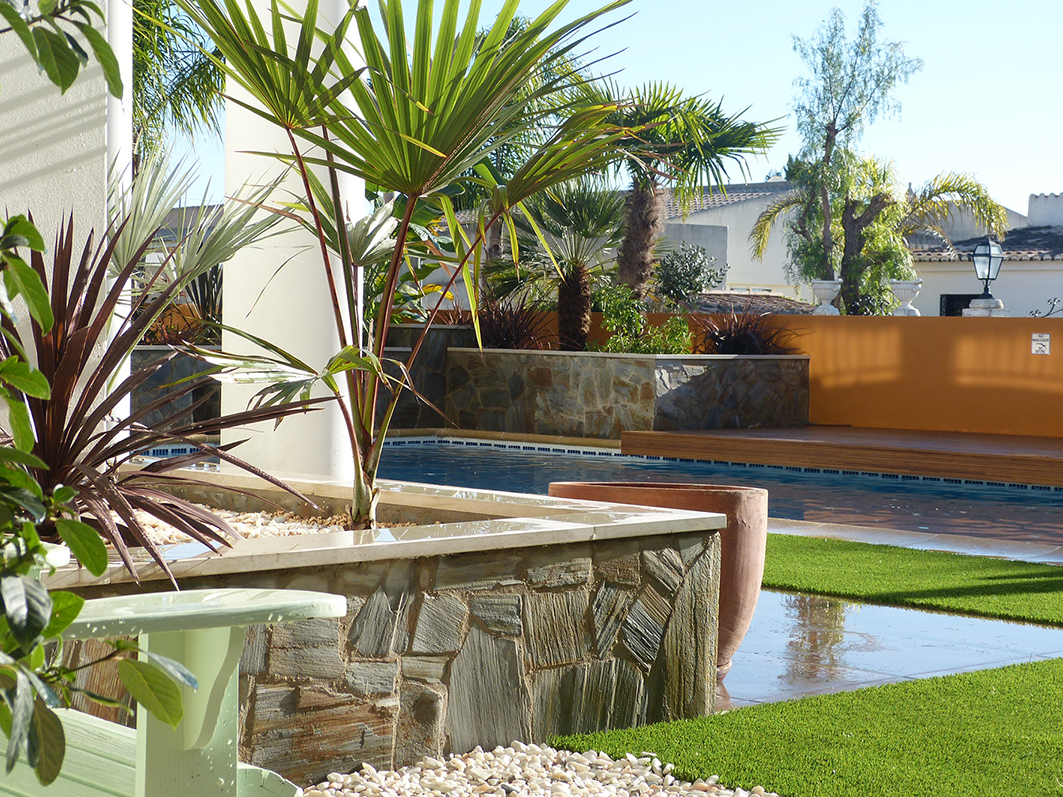 We have been producing landscape gardens on the Algarve for over 20 years giving us considerable knowledge and experience in designing and constructing beautiful, easily maintained gardens.
Many of our past clients have remained firm friends over the years and have repeatedly asked us to come back to undertake additional work.
Our impressive landscape gardening portfolio covers a vast range of garden designs to suit all needs using innovative irrigation systems and the latest technology.
We give each project from garden patios to large condominiums, the same care and attention as if it were our own. From initial planning to design and layout, hardscaping and planting, we take all aspects into consideration including wind direction, soil structure, water sources and it's purity, shade areas and screening.
We can then advise on suitable plantings according to the conditions and build your dream garden that will flourish for years to come.
If you are looking for a lush green lawn, stunning rockeries, a dry stone wall or a low maintenance gravel garden - we can create exactly the type of garden you desire.
Get a detailed report of the potential problems in your garden, plus step by step instructions on how to put them right.
We also have a maintenance department, that can care for your new - or exisiting garden, which is geared to look for ways to cut your overheads.
You can also join our Facebook group - Mediterranean Plants and Problems - where you can see daily posts and chat about gardening issues in Portugal.